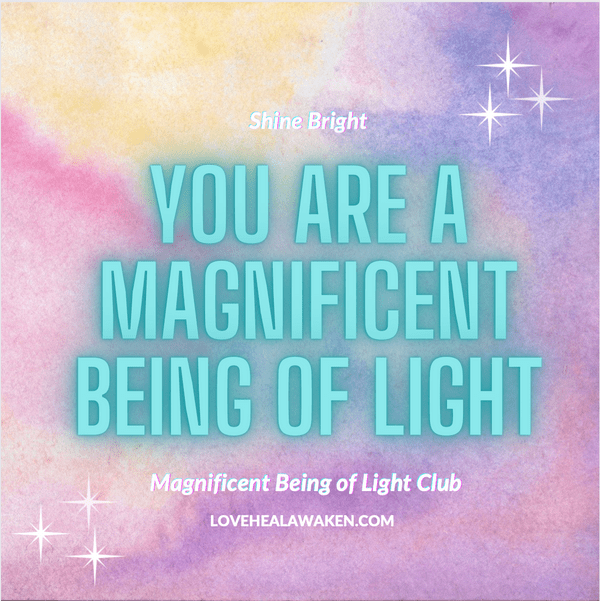 "I love this group. I love the learning, the healing, and the belonging. Thank you for this space!"
~ Magnificent Being of Light Club Member
You are invited to join the
Magnificent Being of Light Club!
Thursdays for one magnificent hour on Zoom.
7:00 - 8:00 p.m. GMT London
11:00 a.m. to Noon PST San Francisco
2:00 - 3:00 p.m. EST New York
Hello, Magnificent One,
We know that you have felt the call to have your life ascend to a new level, and to be a part of the team of awakening souls who are powerfully building the light of good to support our planet and its inhabitants during these challenging times.
We invite you as we join together in a magical and nurturing space, supporting each other in our healing transformation as we unfold the petals of our spiritual essence and determine to live our magnificence as a blessing to ourselves and others..
The Intention of The Magnificent Being of Light Club
is to provide inspiration and support for our awakening to and living of our magnificence as spiritual beings having a human experience.
To add light to the collective consciousness of humanity through becoming ignited for living our purpose as a blessing and as a beacon of light for ourselves and others.
To support the practice and development of living the frequencies of appreciation, compassion, kindness, acceptance, humility, forgiveness, enjoyment, amazing love-warrior-ness for ourselves and everyone else.
To foster a sense of community, unity, and togetherness as together we remember our purpose for being here on this beautiful planet Earth.
To say, "Cheers!," as we down a shot of non-alcoholic spirit-fizzie sparkle-umph-juice to lift our hearts and heads above the murk, keep our bottoms from draggin', and put smiles back on our gorgeous and sweet shining faces!
All are welcome in love (under 18s must have guardian parental permission).


"I am so grateful for this group. I feel at home. Our meetings always give me hope, and return me to my heart.." ~Magnificent Being of Light Club Member
"I've looked around for something like this group and hadn't found a good fit until now. It's so wonderful to be on the calls and to receive the recordings. I am so happy to be able to access this group to continue to learn and to grow. I love Jacqueline's heart and presence. I'm so grateful.Thank you so much!" ~Magnificent Being of Light Club Member
Should you choose to participate, Your online Zoom meeting experience will include:
*A Guided Meditation ~ A Journey to ignite your inner sparkle.
*Intention & Introduction ~
Say hello and make it so.
*Topic du Jour ~ Your gentle wake-up call.
*A Deeper Dive ~ Members contribute with wisdom, questions, and answers.
*Group Oracle Message ~ Divination for our collective.
*Self-Care Reminders & Encouragement ~ This little light of mine...how do I let it shine?
*Announcements and Inspiring Resources ~ Let's share.
*Closing and Blessing ~ and pat ourselves on the back. Good job, Magnificent Ones!
Free for First Time Guests (Or you can give a financial love-offering, if you wish)
Be our guest! Click the link below to register, and you'll soon receive an email with details for joining our next online meeting experience. Feel free to

contact us

if you have questions. If you'd like to give a financial love offering, you'll find options on the registry page.




And YES, you ARE allowed to attend the meeting off screen or by receiving the recording later if you can't make our scheduled time.
August 2022 - On Holiday!
September 1st, 2022: ~

On Holiday!
September 8th, 2022: ~ "Put a Little Love in Your Heart"
~ A How-To Guide For a Better Everything.
September 15th, 2022:

~ "Yes, You ARE Psychic"

~ Accepting

Your Extrasensory Perception.
September 22nd, 2022:

~

"Life Talks to You" ~ Interacting With The Living Library
September 29th, 2022: ~ "Your True Wealth"
~ How To Be Rich In 0.0 Seconds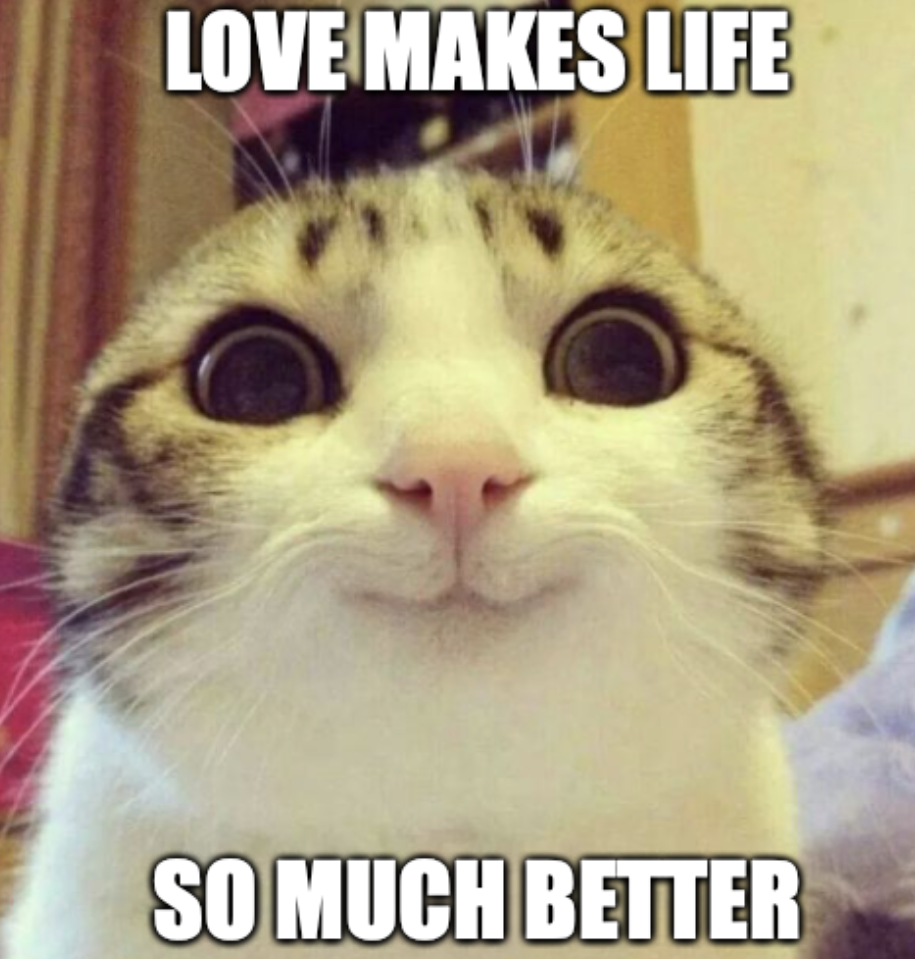 "This club has been an anchor for me during this time, and encompasses all that I wish for humanity. I'm so hugely grateful. " ~Magnificent Being of Light Club Member


You've attended once as a guest, and you're thinking, "Golly! That was great! SIGN ME UP as an official club member!!" Here's how: choose your own club dues rate based on an amount that feels right from your heart and within your budget for each individual MBOL club meeting. You get to join for a minimum of 12 consecutive meetings. What amount feels honoring to you and me based upon the resources you have to work with? 2.? 22.? 33.? 44.? 1,111,111.? 1.? The amount is up to you. A temporary lack of financial resources will not stand in your way. Read the rest of this page and then scroll down to click the link to the membership form.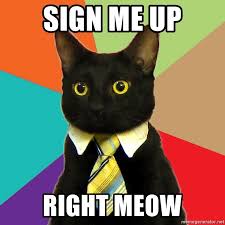 Magnificent Bits for Members
As a member, you'll receive weekly emails chock-full of inspirational nibbles to keep you fueled up during the week, an opportunity to share about your works benefiting other MBOL Club members, and free, inspirational audios. You'll also have the option to join a lively and loving ongoing chat group for daily bursts of joy and goodness.
You have questions? One of these?:
Q. What if I can't make it to EVERY Thursday of my minimum 12 session commitment?
A. Not to worry! You'll receive the newsletter with the link for viewing the recording session.
Q. What if I don't want to been seen on video every time we meet?
A. That's okay. Log onto to the Zoom meeting with audio only.
Q. What if I want to be a part of the club but the meeting time doesn't work for me?
A. That's okay, too! Sign up, pay what you like, and let us know that you can't attend the live meeting. We'll place you on the email newsletter where you'll have a full week's access to our Thursday meeting's recording and all the other juicy tidbits. You can join our chat group, too, if you want.
Q. If I've already completed my 12 session commitment and I took a break from the club and want to re-register, do I still have to commit to another 12 sessions?
A. Nope. You've already made the commitment. Welcome back!
Club Agreements
As a Member of the Magnificent Being of Light Club, you'll agree to:
1. Do your best to be kind to yourself and others in the group (and in all of your life!)
2. Make a minimum 12 consecutive sessions commitment (after you've come once as a guest) and participate with as much magnificent presence as you can manage in the above intention for this club.
3. After your initial guest trial, pay your chosen rate for your club dues for your minimum 12 session commitment with whatever payment arrangement you choose. (Yes! You CAN continue with us after your first 12 sessions if you would like to! Stay with us!)
4. Honor the privacy of each member. Unless you have obtained permission otherwise, if you wish to communicate about our gatherings with non-club members, you will withhold the names and identifiable information of all other club members.
This is just the beginning! We're building a community. It's evolving. It's amazing. Let's do this.
Yeah!
Jacqueline, Leila, and The Magnificent Being of Light Club members
"This club is something that I SO look forward to every week. I love the way that Jacqueline brings forward a topic that's always so important, even in its simplicity. I love that we can all relate to what is shared, and that we have fun! I love the way the members speak to their experience of the topic and then get such helpful support and coaching from Jacqueline and insights from other members. I LOVE the oracle card readings, and I love that we pack so much goodness into only one hour! I love everything about it!" ~Magnificent Being of Light Club Member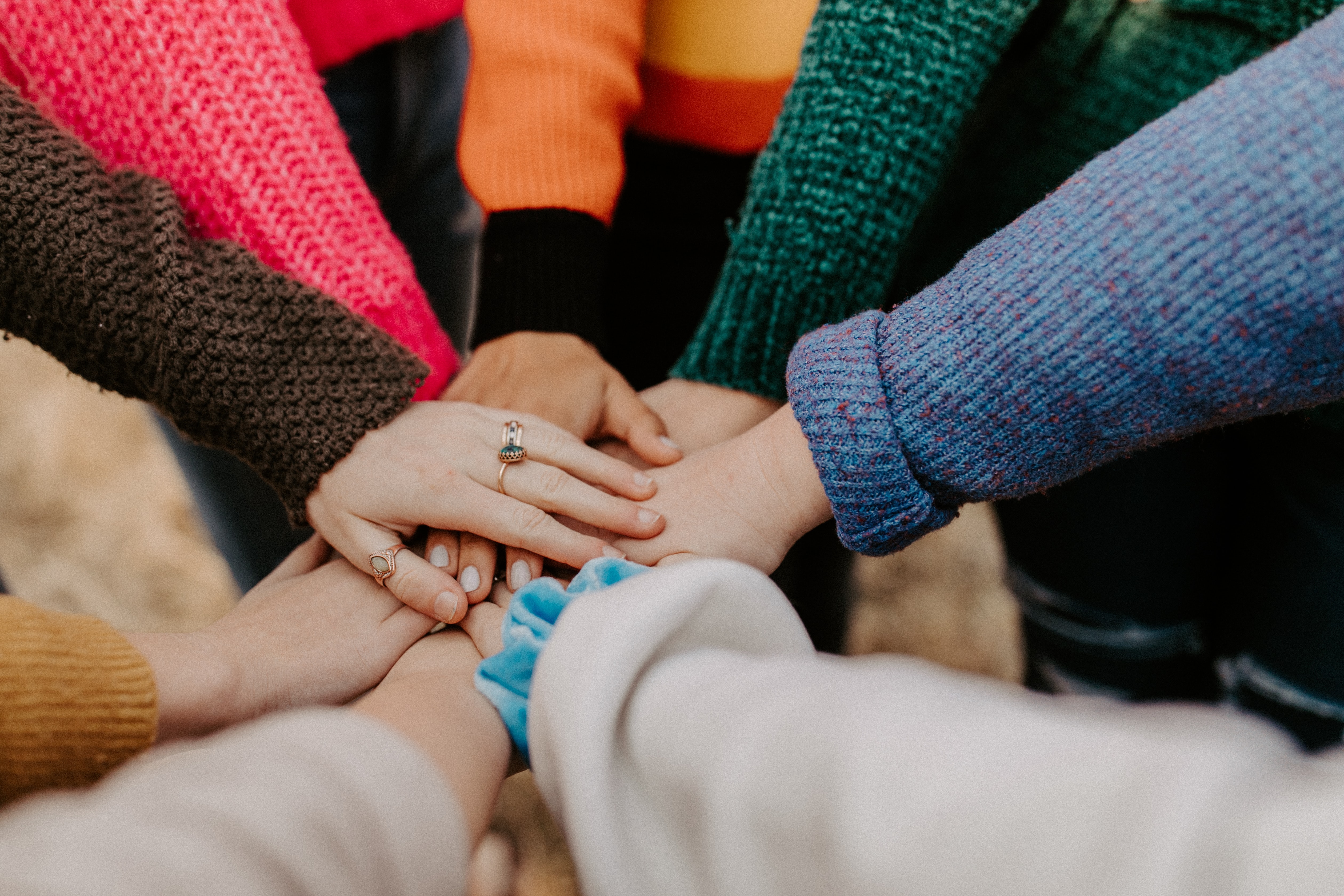 ©2013-2022 Jacqueline Kahn. Sherborne, Gloucestershire, U.K. All rights reserved.