Holistic Body Therapies, Bio-Energy Healing, & Vibrational Medicine
"When you touch others, touch them with all the love, care, and compassion that you can find within yourself. Every life and body has as self-healing mechanism that you can help to awaken." ~ M. & M. Chia
Body Therapy and Bio-Energy Healing
Techniques are used with presence and care to release restriction and imbalance in your body's systems so that the intelligence within your body may help it to repair and adjust itself, resulting in an experience of healing. Sessions may include any of the following: light touch, gentle manipulations, directed energy, aura clearing, guidance, sound, flower essences and aromatherapy. The intention is to reduce stress, clear blockages and help you to experience a calm sense of well-being.
Remote Healing aka Distant Healing sessions are available.
Relax, heal, and be.
"My body felt so relieved for the opportunity to feel your healing touch. I felt safe, comfortable and incredibly moved. I've never felt so much love, acceptance, and genuine warmth and care like this before. You are so connected and intuitive to what I need. I left feeling renewed, balanced, and more clear. I am so grateful to have such an amazing angelic healer to help me along the path of self-discovery. Thank you. Thank you. Thank you." ~ e.f.
"I left your healing space feeling lighter, freer, and more myself." ~ a.r.
My Session Rate
First session (includes intake and counsel): £120. $155.
Follow-up 50 minute sessions: £100. $135.
Payments can be divided into more than one installment.
Credit, debit, bank transfers and cash accepted.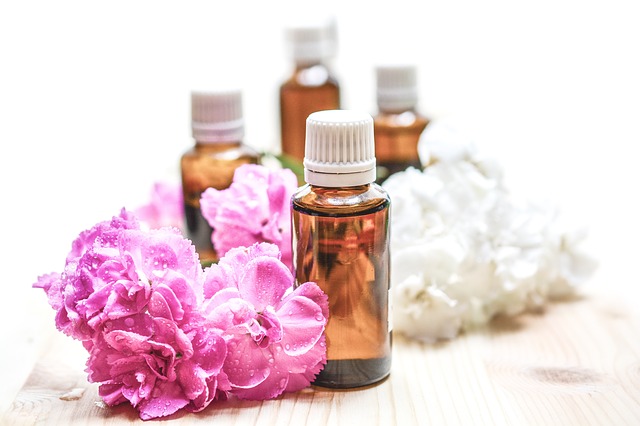 Aromatherapy Consultations & Remedies
Essential oils are potent, fragrant distillations of plants and flowers with proven ability to ease muscle tension, mitigate stress, improve sleep issues, clear infection and much more. They are effective healing for mind, body and spirit. I have formulas for stress, body pain, hair loss, respiratory heath, immune strengthening, mood enhancement and more. You can purchase one of my standard formulas or we can create a personalized match for you.
Flower Essence Consultations & Formulas
Flower essences are bio-electrical infusions containing patterns of transferred energy from the life force of flowers. They work safely with the electrical system of the body to promote balance on all levels of being.
I would love to create a personalized formula that's just right for you. Most Flower Essence and Aromatherapy consultations can be accomplished in a half hour session. Aromatherapy creation prices vary, depending on the preciousness of oils utilized. A remedy consultation may be accomplished in person or remotely..
"Thank you for the flower essence, Jacqueline. I just love the insight that it gives me into my process, and the support it lends." ~ r.v.
The potions you created for me certainly had an "interesting" impact on my life. Within a week of using them, I had both career and home location changes! I've been writing, which feels invigorating, and creating art. I do attribute this movement to your elixirs. Thank you!" ~ g.m.
"I still can't get over how lovely my personal oil is! Wow! I'm so thankful for a personalized scent." ~ e.f.
©2013-2021 Jacqueline Kahn. Sherborne, Gloucestershire, U.K. All rights reserved.