Transformative Therapies and Solutions for Well-Being


"We do not believe in ourselves until someone reveals that deep inside us something is valuable, worth listening to, worthy of our trust, sacred to our touch. Once we believe in ourselves we can risk curiosity, wonder, spontaneous delight or any experience that reveals the human spirit." ~ e.e. cummings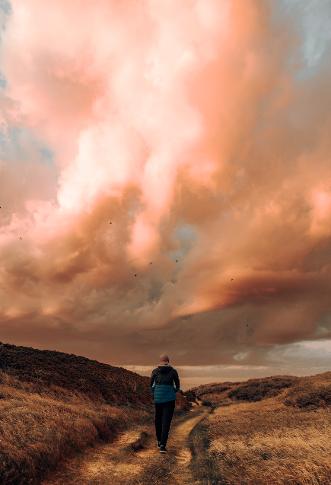 Image credit: Daniel J. Schwartz
Finding our path...
We all have an unerring internal guidance system which informs us when we are moving in alignment with our best choices and not. Most of us have had experiences in life that either cause us to distrust our internal wisdom or prevent us from realizing that we can access it. At times on our journey, we benefit from having a guide who can lead us toward the truth that already lies within us, toward the path that awaits our discovery. Sometimes, all it takes is a little nudge or gesture and we find our way. Are you ready to move forward, to grow, to heal, to ascend to greater heights? How much good is possible for you? How much better can your life become? Together, let's help you find your path to the great possibilities awaiting you.
You don't have to see the entire path ahead. Just take the first step....
Feel good about yourself.
Untangle confusion.
Relax and release stress.
Access your own wisdom.
Develop spiritually.
Heal from past abuse or trauma.
Feel prosperous.
Experience healthier relationships.
Release yourself from addictive behaviors.
Actualize your goals.
Experience life with greater ease.
Create a balanced lifestyle.
Feel worthy of your heart's desires.
Discover and live your life's purpose.
Create a life to match who you want to be.... one that makes you feel good about being you.
Love. Heal. Awaken.
There is no better moment than now.
©2013-2022 Jacqueline Kahn. Sherborne, Gloucestershire, U.K. All rights reserved.