One-to-One Sessions with Jacqueline
If we are facing in the right direction, all we have to do is keep walking....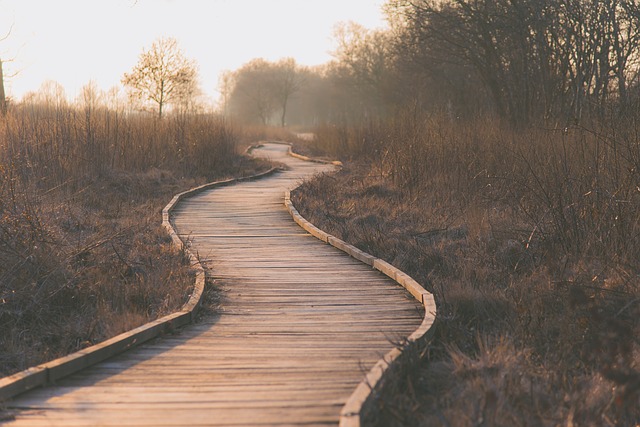 Holistic
Counsel & Spiritual Guidance
Feeling the need for change, some sort of growth, expansion, or forward movement. You're ready for something different, better, more aligned.
I serve as a guide for delving into the wisdom of your feeling body, heart, and psyche. Together we discover keys for opening doors to personal transformation, healing, and new perspectives. We help you to gain navigational tools for following your soul's road map across the threshold into your new life.
We can visit many areas of life including relationships, children, family, business and career success, creating a sustainable lifestyle, passion and purpose, spiritual and personal development, conflict resolution, health, recovery, creativity, and healing from trauma and abuse.
I'm not a psychotherapist. I'm an interfaith, metaphysical minister and holistic therapist with three decades of experience in practice. My background includes many decades of study and training in wellbeing models from many traditions. I've been in service to others in this light for the greater part of my life because I sincerely care and it gives my life meaning.
Having found my way to rise and heal through so many difficulties in my own life, I'm not at all flimsy when it comes to dealing with shadowy stuff. With the light of love and compassion, all shadows dissolve. I've heard just about everything you could imagine. It's okay with me. Our sessions are private and confidential.
We can meet one-to-one or we can include your spouse or partner. Occasionally, with the parental guardian's permission, I work with young people, too.
Sometimes we talk and listen. Sometimes I might offer a guided journey, or incorporate tarot and oracle cards. We'll only do what you feel comfortable with. I may encourage some practice for take-home to work with in your own time. .
Some people come to me solely for my intuitive abilities and spiritual connection. I've inherited and developed sensitivities of emotional and somatic empathy,
channelling
, and psychic mediumship. I won't give you all the answers (I don't have all of them!). I can help you to learn how to find your own answers within yourself and I can help to validate what some part of you already knows.
Lets help you know, love, and accept yourself and your life more fully. How about reassurance, clarity,
fulfilment
, peace, ease, and more joy in your life? Why wait another day? There is no better moment than now.
I offer sessions via telephone, Telegram audio, and Zoom audio or video.
Hourly session rate for one-to-one live work
Commencing January 2024
£180 for audio-only sessions. £190 for video.
I also offer personalized audio recorded sessions in 15 minute increments to address specific issues and questions.

Visit my booking page for more information.




"The greatest tragedy in life is not death; the greatest tragedy takes place when our talents and capabilities are underutilized and allowed to rust while we are still living."
~ Amma
Praise for the work...
"Jacqueline's insight and interpretation brought me clarity about where I am, where I am going, where I am in relationship to my work and how to get to where I would like to go. She charted a path for me. I felt very energized by the insights and messages I received. I'm excited about the next steps on my journey and I'm learning to let go and trust.." ~ Wendy Stokes, COO
"It is hard to find spiritual teachers/intuitive healers/body workers that are legit. Jacqueline is massively skilled, psychologically and spiritually savvy and effective. The proof is in the after effects of just one session with her. There can be some quackery in this field and this woman is the real deal." ~ Traci Ruble, psychotherapist, speaker, CEO
"My time with Jacqueline was amazingly deep and powerful. It felt like a shamanic journey. I connected with all the little parts of myself I had left behind and was able to bring them all back in to the present. She was very tuned in to me and when I was unclear or stuck, she came up with the perfect question to keep things moving forward. She let me come up with my own answers at first, which was the challenge I needed. Jacqueline is a very good channel. My session is still integrating and unfolding. ~ Joanne Brohmer, Healing Artist
"Jacqueline always brings a gentle and fresh perspective filled with practical advice and direction. What a wonderful opportunity to work with her." ~ Lauren Shelby, Designer
"Jacqueline has been an absolute conduit for helping me move through some major things quite quickly! Her work is fun, informative and spot-on! She is amazing at taking my vague questions and moving them into specific clarity. Sometimes it is as though she has just read a fairy tale that was exactly what I needed to hear. Even though we talk about life challenges, her sessions are light, fun, and inspirational. I walk away with some fantastic tools for my tool box, and a feeling of absolute resolution to the truth she found. I'm grateful to have Jacqueline in my life.!" ~ Nancy Korbet, Transformational Coach
"I was reflecting on our time together and I am feeling so grateful for your guidance, support, and invaluable lessons from my spirit guides. I honestly can say that I have experienced the most amount of spiritual growth in these last few years with you as my spiritual director. Thank you for all your words of wisdom and especially the way you delivered messages with the utmost care and concern. Your passion to help others is commendable and I hope to do the same in my lifetime." ~ E.P., Counselor




©2013-2023 Jacqueline René. Chipping Campden, Gloucestershire, U.K. All rights reserved.